Evan A. Zagoria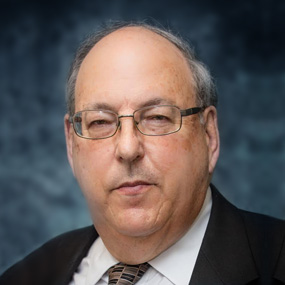 Evan A. Zagoria practices social security Law with offices in Miami and Fort Lauderdale, Florida. He graduated from Coral Gables High School in 1968. He Graduated from the University of Miami in 1972, and received his Juris Doctor degree from the University of Florida School of Law in 1975. He is a member of the Florida and Michigan Bars. He also a member of the South Circuit Court of Appeals, and the U.S. District Courts for the Southern District of Florida as well as the Eastern and Western Districts of Michigan.
In 1976, Mr. Zagoria became an Attorney-Advisor for the Social Security Administration. In this position, Mr. Zagoria served as a law clerk to the Administrative Law Judges handling SSA appeals. In 1982, Mr. Zagoria was one of 25 senior lawyers for SSA who were selected to participate in the Government Representative Project. Therein, if the claimant was represented at the hearing by an attorney, the Government Representative would participate in the hearing to represent the interest of the Social Security Administration.
In 1983, Mr. Zagoria resigned as an attorney with SSA and entered into private practice with the Law Office of Lyle D. Lieberman. In 1990, Mr. Zagoria moved to Detroit, Michigan and worked for the Law Offices of Provizer & Phillips, P.C. He became a partner in that firm, and he managed the disability department. He also handled United States Railroad Retirement Board disability annuity claims, State of Michigan employees' disability retirement, and disability insurance claims under both group (ERISA) and private contracts.
In 2010, he returned to Miami and became a partner in Lieberman & Zagoria, P.A. On October 1, 2015, he became Managing Partner of the firm.
Mr. Zagoria has been a Sustaining Member of the National Organization of Social Security Claimants" Representatives (NOSSCR) and he served on the NOSSCR Board of Directors for more than 10 years.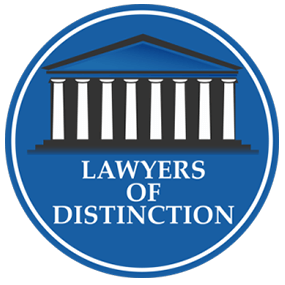 Mr. Zagoria has been recognized as a LAWYER OF DISTINCTION by The Lawyers of Distinction organization, an honor bestowed upon a very limited number of practicing attorneys, only the top 10% of lawyers in the nation to be exact.  This nomination is achieved through a rigorous selection exercise and acceptance comes only after a diligent review and vetting process. Credited members are those who have met the criteria demonstrating a high degree of peer recognition and professional competence.
Mr. Zagoria is the founder and Chair-Emeritus of the Social Security Section of the State Bar of Michigan. The Section was founded in 1996. The Section would hold several meetings per year for the purpose of enhancing the social security legal skills of practitioners in Michigan. Mr. Zagoria was a frequent speaker and presenter at these sessions. In 2008, Mr. Zagoria was also elected Chair of the Social Security Section of the American Association for Justice (AAJ)—formerly known as the American Trial Lawyers' Association.
Mr. Zagoria has lectured at numerous social security legal seminars, nationally and locally, for NOSSCR and other legal groups. He has been a speaker at multiple support groups for chronic fatigue syndrome, fibromyalgia, multiple sclerosis, the mentally disabled, and for other civic groups for both disability and retirement issues.
Mr. Zagoria has also been a speaker at the 68th and 69th Annual Workers' compensation conferences in presentations sponsored by the Elder Law Section of the Florida Bar.