Eric L. Buchanan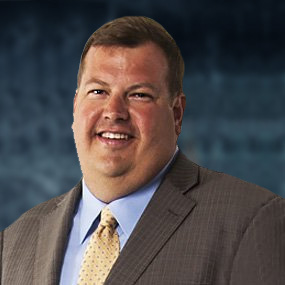 Eric Buchanan represents disabled people and other policyholders across the United States in both ERISA and non-ERISA disputes, focusing primarily in the areas of disability, life, and health insurance. Eric has been peer-review rated "AV" by Martindale-Hubbell since 2007.
Eric regularly teaches other attorneys about ERISA, disability law, social security law, and similar types of insurance law. Eric has spoken dozens of times at national conferences, including the national American Association for Justice convention, (AAJ, formerly the Association of Trial lawyers of America, or ATLA), the National Organization of Social Security Representatives (NOSSCR) National Disability Conference, the AAJ national Social Security Disability Conference, and the American Conference Institute (ACI) annual disability insurance seminar. To see a list of Eric's conferences and topics he has been a featured speaker on, click here.
Mr. Buchanan is a leader in the disability and insurance trial bar. He served as President of the Tennessee Trial Lawyers (also known as the Tennessee Association for Justice) 2015-6. He is also past-chair of the AAJ Social Security Disability Section and the AAJ ERISA Health and Disability Litigation Group. He has also been chair of the Tennessee Bar Association Disability Section, is past-president of the Chattanooga Trial Lawyers.
In 2007, he was Certified as a Social Security Disability Specialist by the National Board of Trial Advocacy. He also represents disabled people before the Social Security Administration, having represented approximately 1,150 people in Social Security hearings. He has also represented hundreds of people in federal court lawsuits involving Social Security and ERISA disputes.
Eric graduated from the Washington and Lee University School of Law Magna Cum Laude in the top 10% of his class. Eric is also a graduate of the Virginia Military Institute and served as an officer in the U.S. Navy from 1989 to 1994 where he served as a naval aviator, as pilot-in-command and mission commander of P-3C Orion sub-hunting aircraft. Among other positions, Eric served as his squadron's legal officer, for which he was awarded a Navy Achievement Medal.